Top 20 Scholarships for College Students
We've included a few badges to help you identify some features of the scholarships.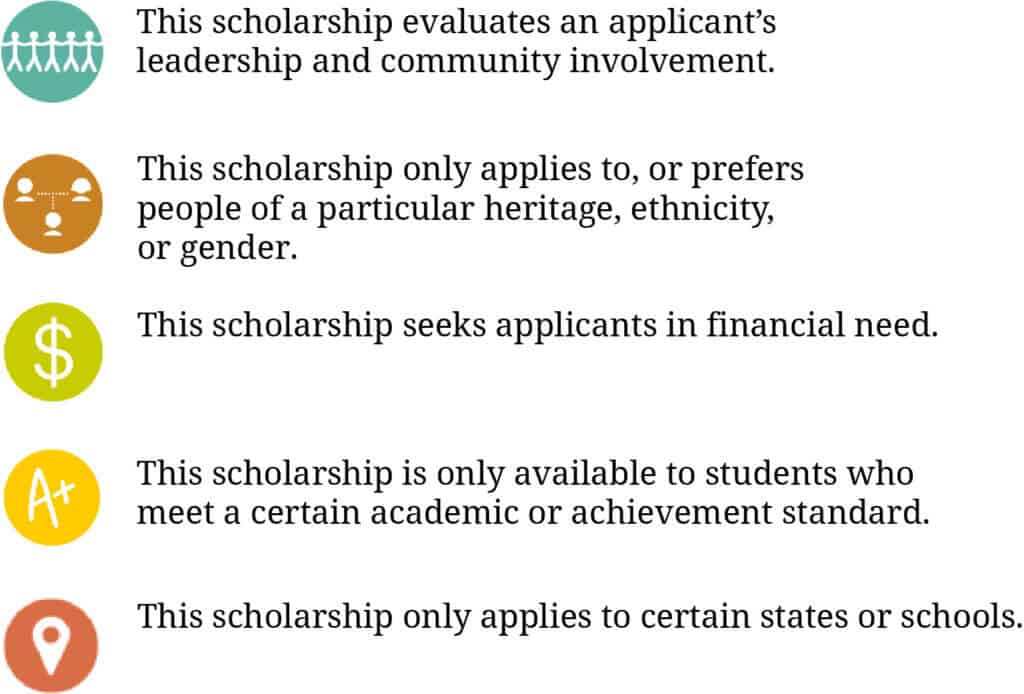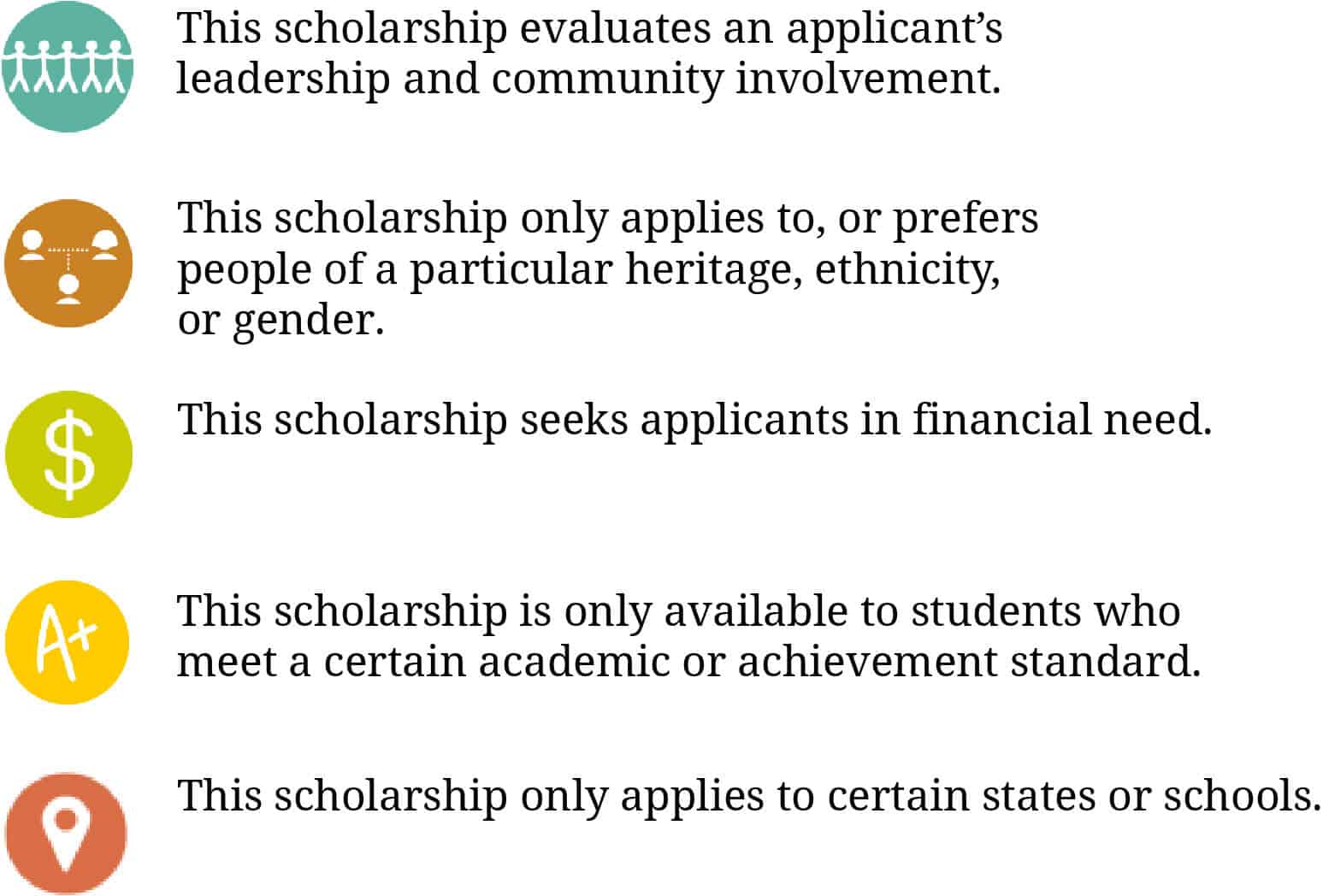 You might already know that you need to find some scholarships for college.
Well, you're in for a treat because I've put together a list of the top 175 college scholarships based on web search data.
If you don't need a scholarship for college, please share this list with someone that does.  Help someone believe that they can achieve their dreams.
1. Fulbright Scholarship Program 
The Fulbright Scholarship Program, which is named after the founder Senator J. William Fulbright, has served more than 250,000 students and teachers within the last 70 years. Providing students with unforgettable multicultural experiences, the Fulbright Scholarships offers opportunities to work with universities and other higher education institutions in other countries, such as Europe, Asia, and Africa. Some of the disciplines include Public Health, STEM, Communications, and Journalism. Learn more
2. Excelsior Scholarship 
If you are looking for tuition assistance for SUNY (The State University of New York) or CUNY (City University of New York) colleges, the Excelsior Scholarship may be the scholarship for you. There are approximately 89 colleges that fall under SUNY and CUNY, and the Excelsior Scholarship awards up to $5,500 for qualifying programs. Some of the eligibility requirements include NYS residency and gross income of $110,000 or less. Learn more
3. The Coca-Cola Scholarship 
For over 25 years, the Coca-Cola Scholars Foundation has provided more than 1,450 high school students with the opportunity to attend colleges and universities. Through this program, students have attended some of the most elite institutions in the country, including Harvard, Princeton, and Yale. Some of the Cola-Cola Scholars have become elected government officials, entrepreneurs, college administrators, and Broadway actors. Learn more

The Coca-Cola Scholars Foundation selects 150 students each year from a pool of around 100,000 applicants.
4. National Merit Scholarship 
With the mission to shine the spotlight on academic excellence, the National Merit Scholarship scans approximately 1.6 million students across the country and awards $2500 scholarships. To participate in the competition, students must take the PSAT/NMSQT. The scholarship program includes several rounds, in which students with the highest scores may move forward. At the end of the selection process, 7,500 finalists receive an award. Learn more
5. Hispanic Scholarship Fund  
The Hispanic Scholarship Fund is a program dedicated to assisting families of Hispanic heritage earn a college degree. Serving the Hispanic community since 1975, the Hispanic Scholarship Fund has partnered with some of the largest corporations in the country, including Macy's and NBA Cares, to ensure that scholars receive money for tuition, books, and other resources. Qualified applicants for this scholarship include high school seniors, undergraduate students, community college students interested in attending a four-year university, and graduate students. Scholars can receive between $500 and $5,000, based on merit. Learn more
6. Hope Scholarship 
The Hope Scholarship, which was founded in 2001, honors Valeria Grace Wheeler, who passed away at age 15, due to metastatic Ewing's Sarcoma. Valeria was known for academic excellence, sports, artistry, and her compassion for others. The Hope Scholarship seeks to award other individuals who have overcome obstacles, provided a helping hand to others, and believe in the power of education. Over the course of 18 years, this scholarship has awarded nearly $700,000 in scholarship funds. Learn more
7. The Gates Scholarship  
The Gates Scholarship, which was founded in 2017, is pioneered by the Bill and Melinda Gates Foundation. The Gates Scholarship seeks to provide tuition assistance for minority students who come from low-income families, by covering tuition fees that will not be covered by families and financial aid. To apply for this scholarship, students must be a minority and in their last year of high school. The Gates Scholarship awards 300 students per year. Learn more
The Gates Scholarship is designed to remove financial barriers for high-potential, low-income minority students.
8. The Gates Millennium Scholars Program  
The Gates Millennium Scholars (GMS) Program, which is funded by the Bill and Melinda Gates Foundation, breaks financial barriers for minorities across the country, providing them with tuition assistance. This program is ideal for undergraduate students in any discipline area, as well as graduate students who are studying science, public health, computer science, education, library science, or mathematics. Since 2010, the Gates Millennium Scholars Program has awarded $934,092,630 in scholarships, with an average award of $12,785. Learn more
9. Benjamin A. Gilman Scholarship 
Offering scholars an international experience, the Benjamin A. Gilman Scholarship provides students with the opportunity to study or intern abroad. This scholarship has assisted over 125,000 students study in 145 countries. The mission of the Benjamin A. Gilman Scholarship is to help students who are academically advance but encounter financial limitations. Studying abroad helps up and coming professionals to break cultural barriers, as well as advance in their careers. Learn more
10. McKay Scholarship  
The McKay Scholarship is a program dedicated to assisting children with disabilities attend the school that best fits their needs. The McKay Scholarship is based in Florida and gives parents the flexibility of choosing the best suited public or private school for their child in grades K-12. For the academic 2016-2017 academic school year, the McKay Scholarship assisted over 31,000 students with opportunity to attend private school. Learn more
11. Burger King Scholarship
Founded over a decade ago, the Burger King McLamore Foundation has raised more than $35 million to support over 33,000 students. The co-founder of Burger King, James W. McLamore started this foundation with the intention to help employees and their families pursue higher education. The Burger King McLamore Foundation serves the United States, Puerto Rico, and Canada. Learn more
Burger King employees and their families, as well as all high school seniors, can apply to become Burger King Scholars. The $1,000 scholarship is awarded to over 3,400 students each year from a pool of up to 50,000 applicants.
12. Marshall Scholarship  
The Marshall Scholarship was founded in 1954, with 12 scholars. The program enables U.S. students to travel abroad to the United Kingdom to study any subject at graduate level. Fast forward to the 2000s and the Marshall Scholarship awards 40 scholars each year. The program encourages scholars to become US ambassadors and the country's future leaders. Learn more
13. Dell Scholarship 
Dell Scholars, created by the Michael and Susan Dell Foundation provide tuition assistance to future college students who are often the first in their family to pursue a higher education. Dell Scholars provides mentorship and a resourceful network of high achievers. Scholars can look forward to textbook credits, a laptop, and so much more. Learn more
Dell Scholars come from the academic middle in low-income households. Often the first in their family to attend college, they get a comprehensive support program to help them overcome systemic challenges and earn a degree.
14. Bright Futures Scholarship  
The Bright Futures Scholarship provides tuition assistance to Florida high school graduates who exemplify academic excellence. Some of the requirements include a high school diploma, completed FASFA and enrolled in at least 6 non-remedial semester credit hours. The scholarship can last up to 5 years from high school graduation. Learn more
15. Rhodes Scholarship  
Rhodes Scholarship is one of the oldest international scholarships available to applicants in the United States and U.S. territories. Named after Cecil J. Rhodes, a British businessman and politician, the Rhodes Scholarship provides qualified applicants with full tuition assistance to attend the University of Oxford in the United Kingdom. Each year, 32 applicants are selected based on their academic achievements, leadership qualities and community service. Learn more
16. Jack Kent Cooke Scholarship  
Founded in 2000, the Jack Kent Cooke Scholarship awards financial assistance to students from the 8th grade through graduate school. Over the last 18 years, the Jack Kent Cooke Scholarship awarded $190 million to more than 2,400 students. Along with financial resources, recipients receive guidance on how to continue to navigate through their academic careers. Learn more
Are you a high-achieving student with financial need? The Jack Kent Cook Foundation wants to help you pursue high academic and artistic goals, whether you're in eighth grade, about to graduate from high school, or transferring from community college to a selective school.
17. T.E.A.C.H. Scholarship 
T.E.A.C.H. (Teacher Education and Compensation Helps) Early Childhood Scholarship Program assists early care educators with obtaining an Associate and /or Bachelor degree, as well as other credentials in early childhood education. Funded by the Florida Office of Early Learning, T.E.A.C.H. collaborates with more than 60 universities, colleges, community-based training institutions, and vocational-technical schools. The program covers most tuition, as expenses are shared between the sponsoring child care center, the recipient and T.E.A.C.H. Learn more
18. Horatio Alger Scholarship    
The Horatio Alger Scholarship Program provides financial assistance to high school students who have faced great obstacles but are still academic achievers. As one of the nation's largest scholarship programs, the Horatio Alger Scholarship Program consists of over 70 unique scholarships divided into 4 categories – State Scholarships, Career & Technical Scholarships, Targeted Scholarships and National Scholarships. Deadlines and qualification requirements will vary with each specific scholarship. Learn more
19. U.S. Presidential Scholars Program    
Founded in 1964, the U.S. Presidential Scholars Program is dedicated to honoring some of the nation's academically advanced high school seniors. A few decades after the program began, the program directors extended assistance to students who excelled in visual, creative and performing arts, as well as the technical fields. Each year, 161 high school students are awarded one of the nation's h1ghest honors, which is a Presidential Scholar. Learn more
20. Stars Scholarship  
The STARS Scholarship, originally named South Texas Academic Rising Scholars, began in 2002 with the vision to help educate the South and West Texas community. Since then the scholarship has partnered with hundreds of business, colleges and organizations to disburse over $30 million dollars to over 14,500 students. Qualifications are based on financial need, scholarship and academic achievement. Learn more
Students from south and west Texas who have at least 12 college credit-hours under their belts are eligible to apply for the Stars Scholarship, which can be used for community college, undergraduate programs, or graduate school.